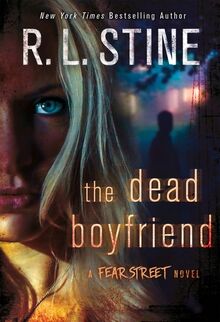 The Dead Boyfriend is the fifth book in the revived Fear Street series.
Synopsis
Caitlin has never had a real boyfriend before. When she starts seeing Colin, she throws herself into the relationship with fervor. She ignores her friends who warn her that Colin may be a phony and that she is taking the whole thing too seriously. Caitlin is smitten. She doesn't care if she loses her friends. All she wants is Colin.
When Caitlin approaches Colin with another girl, she completely loses it. She snaps. Everything goes red. When she comes back to her senses, she realizes that Colin is dead―and she has killed him. But if Colin is dead, how is he staring at her across a crowded party?