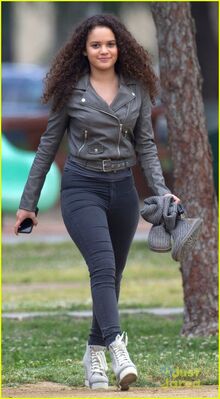 Madison Michelle Pettis (born July 22, 1998) is an American actress, voice actress and model. She is known for her roles as Sophie Martinez on the Disney Channel comedy series Cory in the House, as Peyton Kelly in the 2007 film The Game Plan, and as Allie Brookes in the 2011 Canadian comedy series Life with Boys.
She played in the episode The Black Mask as Julie.
Mostly Ghostly
She plays Tara Roland in Mostly Ghostly and Mostly Ghostly: Have You Met My Ghoulfriend?
Ad blocker interference detected!
Wikia is a free-to-use site that makes money from advertising. We have a modified experience for viewers using ad blockers

Wikia is not accessible if you've made further modifications. Remove the custom ad blocker rule(s) and the page will load as expected.