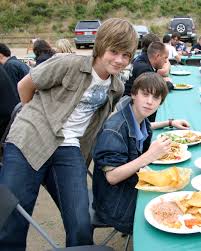 Luke Aaron Benward (born May 12, 1995) is an American actor and singer. He is known for his first starring role as Billy Forrester in How to Eat Fried Worms (2006) and as Charlie Tuttle in Minutemen (2008).
He played in the episode Near Mint Condition as Ted.
He plays the role of Nicky Roland.
Ad blocker interference detected!
Wikia is a free-to-use site that makes money from advertising. We have a modified experience for viewers using ad blockers

Wikia is not accessible if you've made further modifications. Remove the custom ad blocker rule(s) and the page will load as expected.