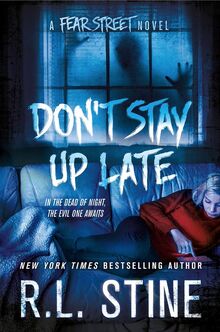 Don't Stay Up Late is the second book in the revived Fear Street series.
Synopsis
In the small town of Shadyside, don't stay up late, because horrible things can happen... Both day and night, Lisa Brooks is plagued with nightmares and hallucinations. Could they be caused by the horrifying accident that landed her in the hospital for weeks? When Lisa finds out that a neighbor is looking for a babysitter for her little boy, Lisa jumps at the chance to keep busy and take her mind off of her troubling thoughts. But then the murders start -- and her friends begin dying one by one. Are Lisa's nightmares coming true?
Ad blocker interference detected!
Wikia is a free-to-use site that makes money from advertising. We have a modified experience for viewers using ad blockers

Wikia is not accessible if you've made further modifications. Remove the custom ad blocker rule(s) and the page will load as expected.